Éric's collection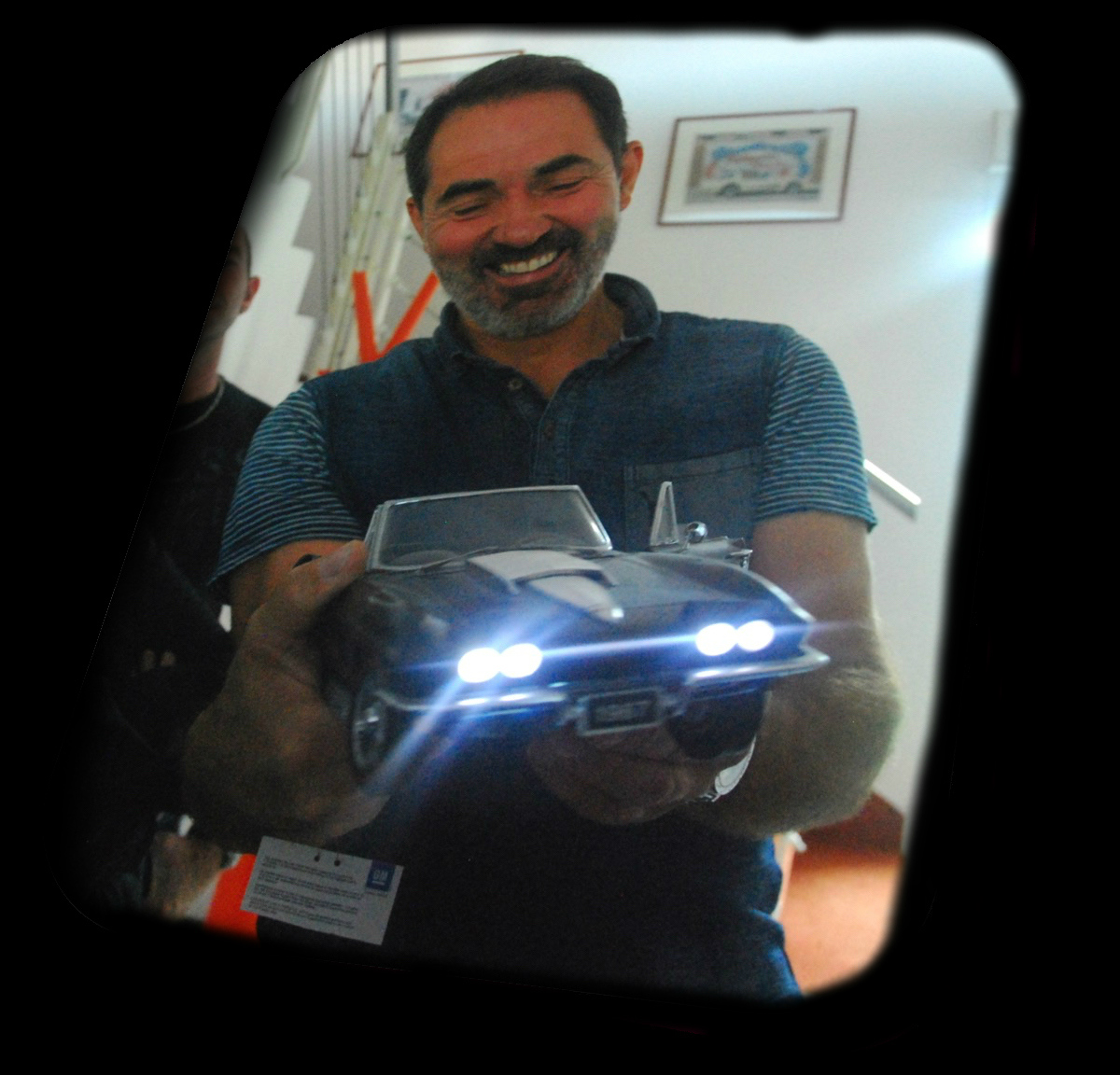 This is what a "humble miniaturist" tells us about his incredible collection
When did you start your collection?
I started around 1992 with my first Corvette a 1969 C3 Cabriolet ? Currently I have about 1200 cars all scales 1/64 1/43 1/32 1/24 1/20 1/18 1/16 1/12 1/8 1/6
Which part of your collection is the most expensive ?
It's a 1957 Highway Corvette 1/6 which cost about 1 000 €
What are your favorite miniature manufacturers or model ?
My favorites are the Greenwoods from AMR or from Arena
1200 models takes a lot of place und dust !
The place taken by the miniatures does not bother my wife but it does not clean the dust :-)
and what is your dream?
:-) My dream would be to collect scale models 1 :-)
Such a collection should be exposed?
I made one show in my village but that does not interest me
where do you do you're shopping
at first in the stock exchanges but now via internet
Are you a collector "exclusively corvette" or rather any type of cars?
now exclusively corvettes but I have a Viper collection, and also one of Ferrari and even all the Joe Bar Team figures ...
One of my sons has all the cars and plane from the Adventures of Tintin, and a Mustang and Batman collection
and my second son has a Mercedes and Camaro collection!
Where did you find the posters?
I mainly found it in Salons like Rétromobile Paris Epoque, Auto Lyon ..etc.
Do you fix yourself any limits about your purchases?
now yes! I look at the market price to make my purchases.
My current purchases are only « C3 favorites »
and where will your collection stop?
he will always miss something :-)
I also collect the "dealer brochure" I have it allfrom 1954 to 2016.
but I also have plates, cups, stamps, casino chips, pins, music boxes, knives, etc..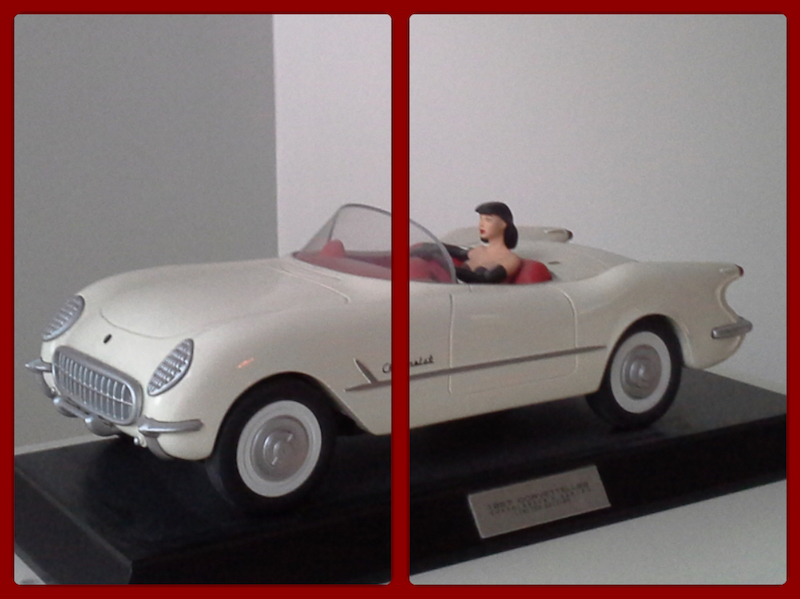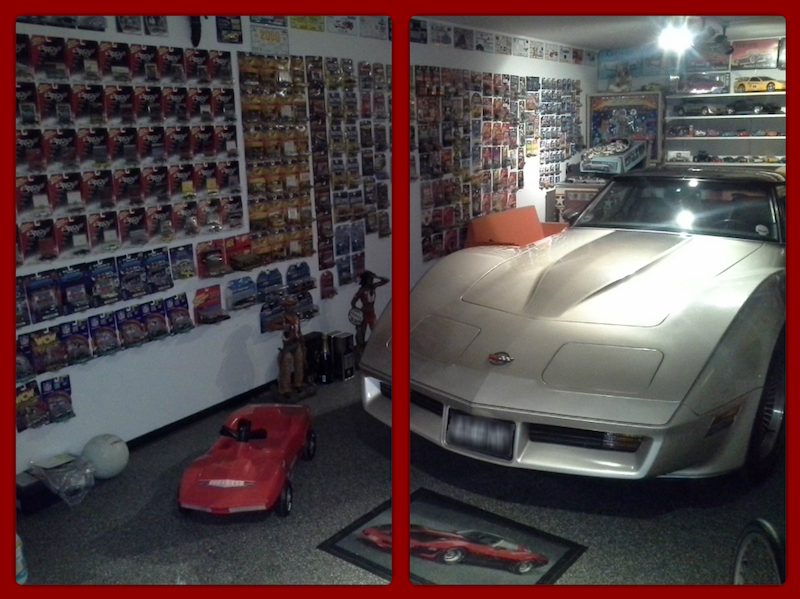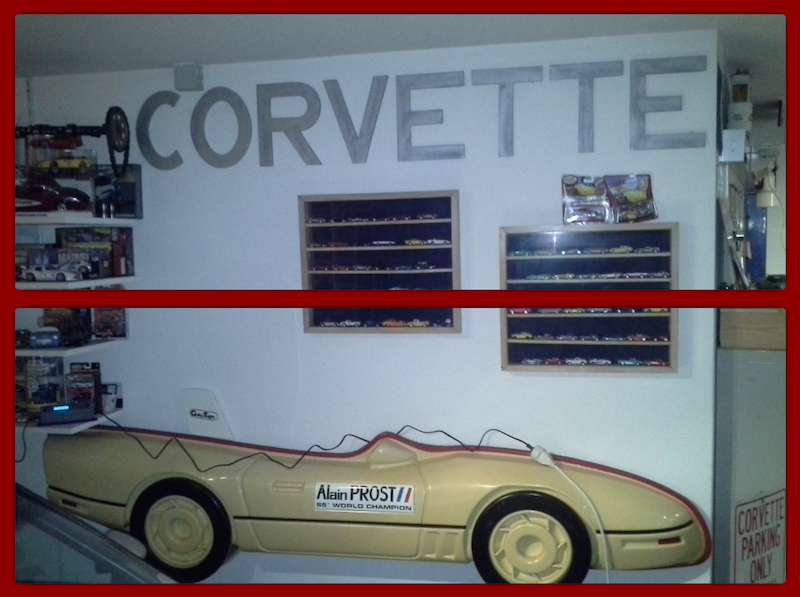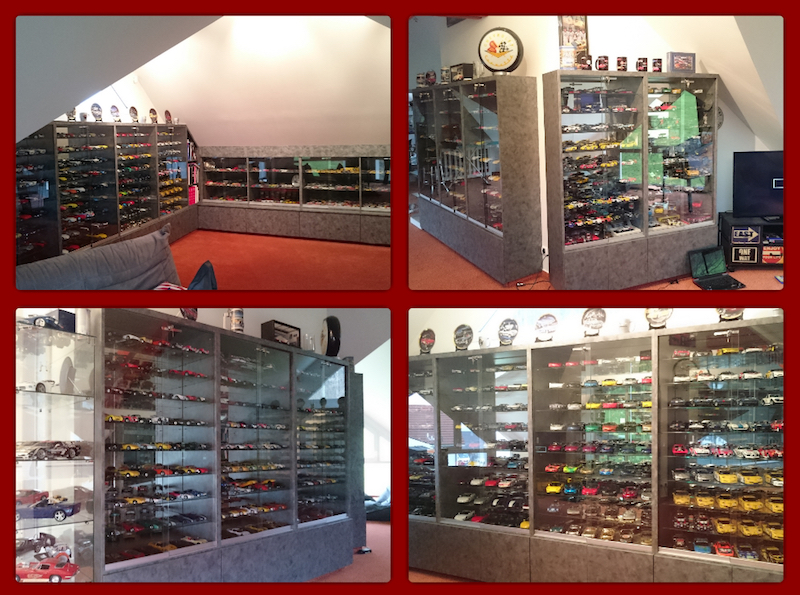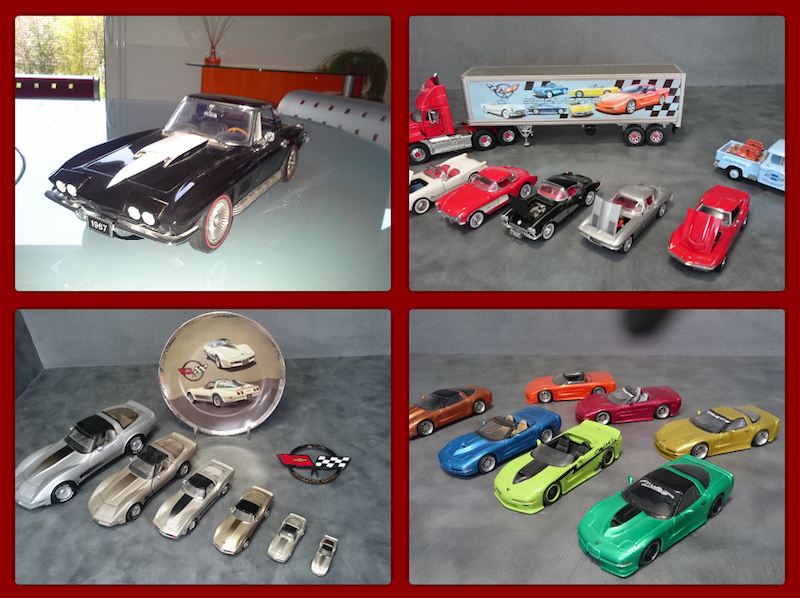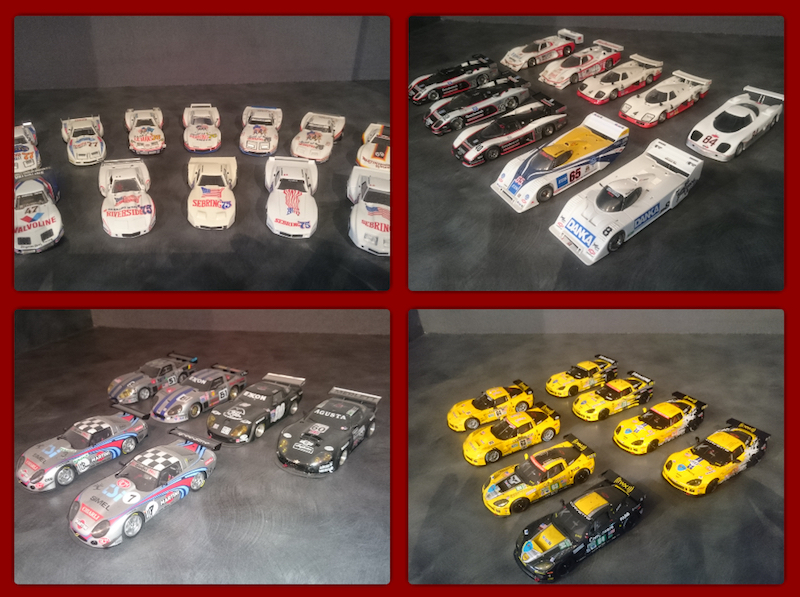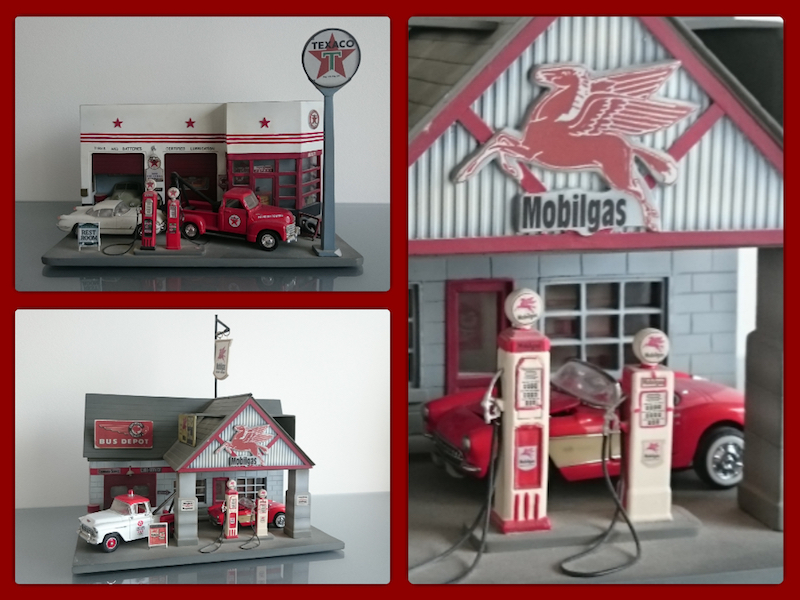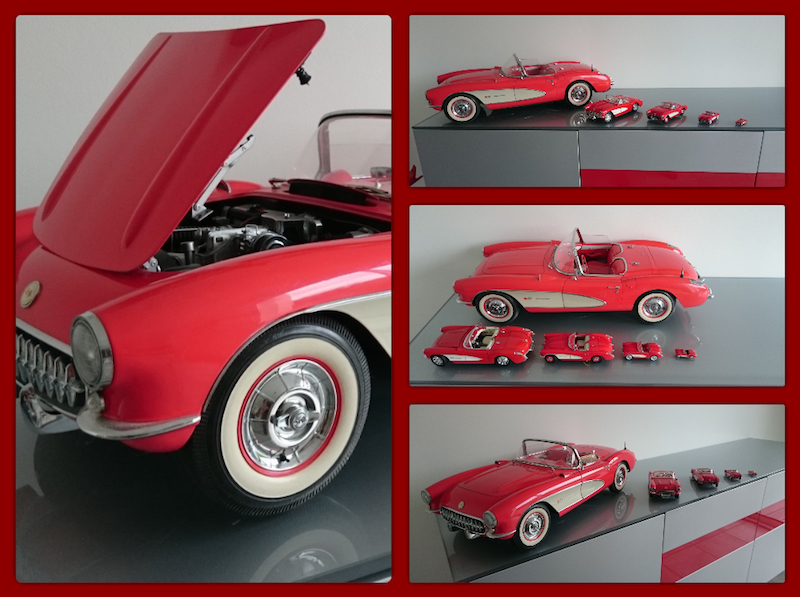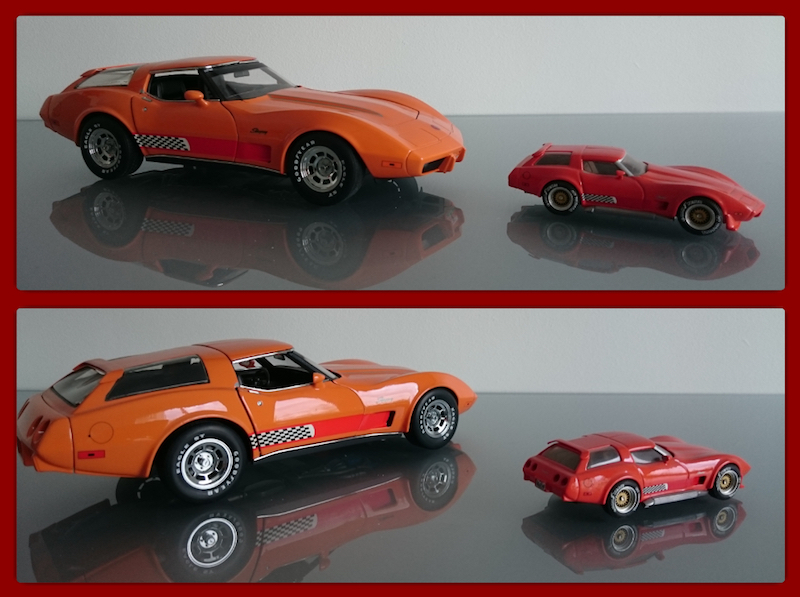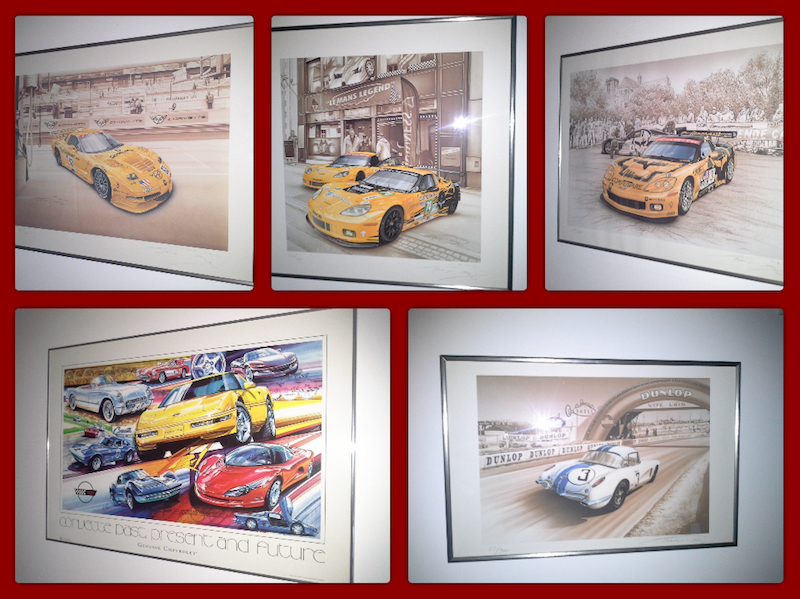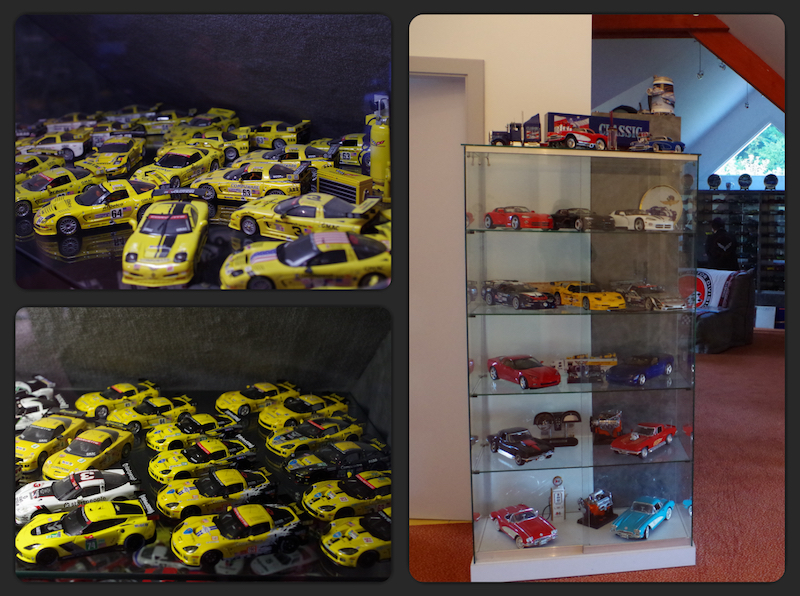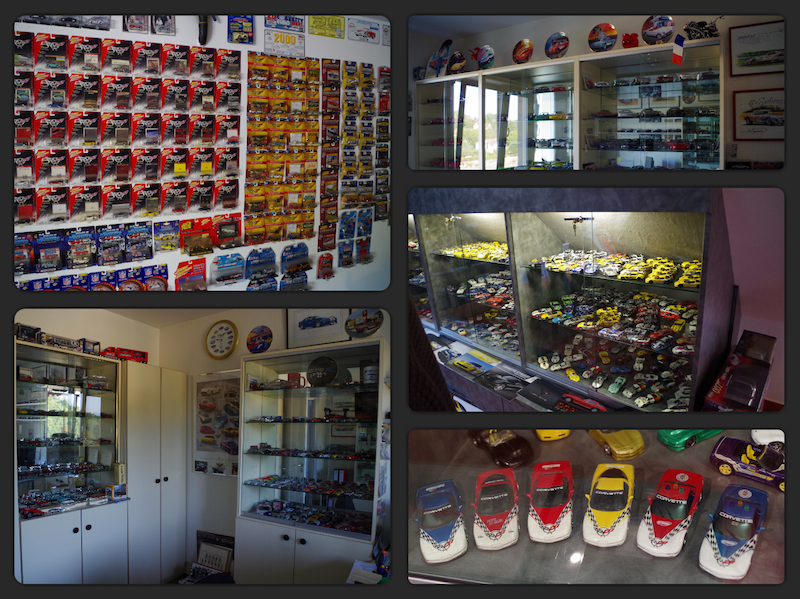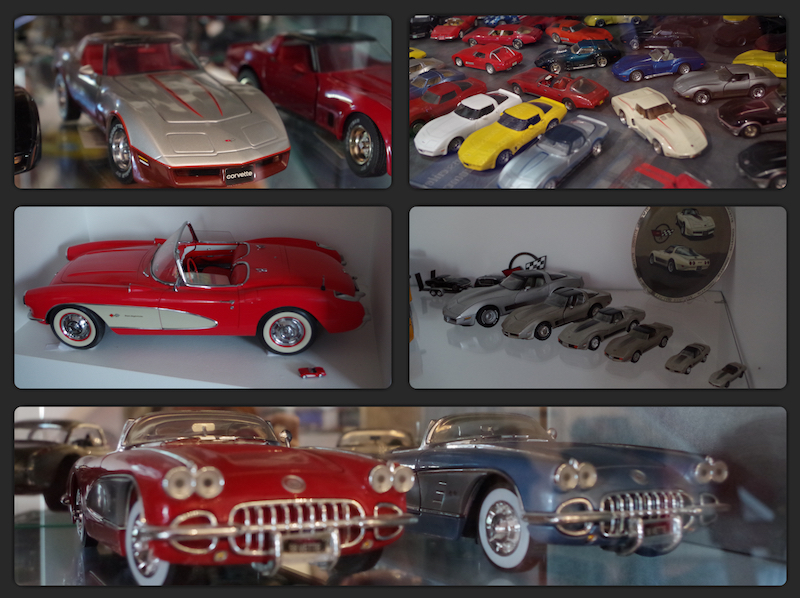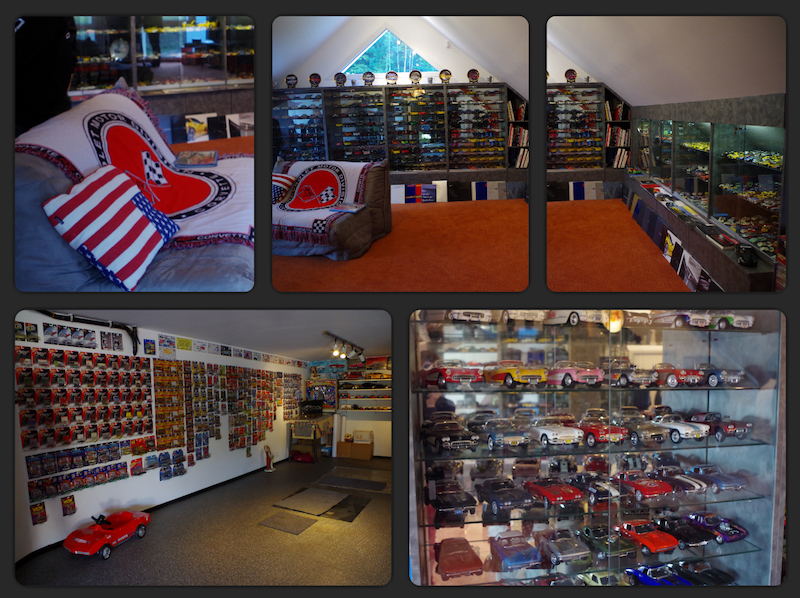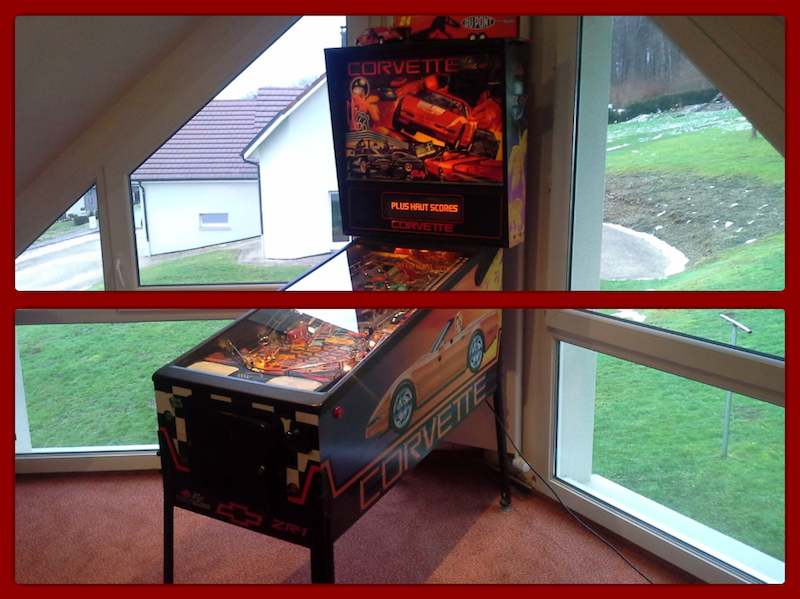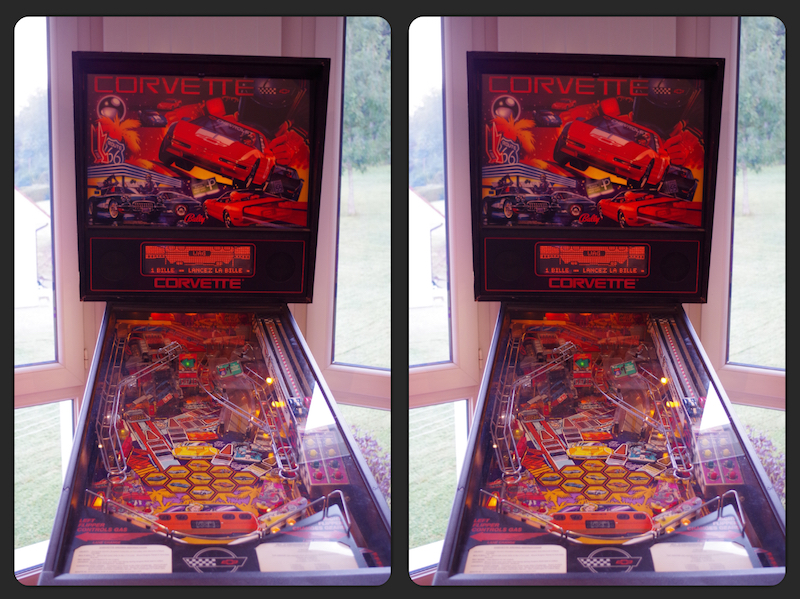 C7  Maisto BBR  Auto Art GT Spirit et Auto Art.